If you sold your product in a brick-and-mortar store, you'd want your customers to associate your brand with an easy, pleasant, and even fun shopping experience to ensure repeated purchases. Shouldn't their unboxing experience be all of that–and more?

As an entrepreneur in e-commerce, you have the opportunity to not only wow your customer with your branded product, but to dazzle them with a "moment of reveal" in the comfort and familiarity of their own home. The impact can be powerful. In fact, surveys indicate that over 50% of all online shoppers become repeat customers when they are satisfied with the product and packaging they received.
Download the 5 Key Tips that will help you make a splash with your branded product and keep the ripples flowing.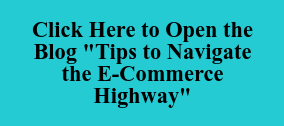 If you are adding an e-commerce product to your company, and your want your brand to stand out in the crowd, do it the right way the first time and with the right company. Have your customers get packaging that screams "open me" and experience that dramatic moment of reveal! Contact us to talk about how we can make your customers' unboxing experience truly unforgettable.