Creative Packaging and Unique Product Solutions at Ashtonne
THE ASHTONNE DIFFERENCE
When considering the right packaging supplier to be your packaging partner, please note some key aspects that separate us from other custom packaging companies:
1. Our Employees- Our design and management teams have over 200 years of combined packaging experience and expertise, focusing on providing customers with unique packaging solutions. We take the time to understand your business, including all aspects of your supply chain.
2. Our Service Ability- Located near Cleveland and Columbus, Ohio, we are able to service companies in other states too. Our creative partnerships with other packaging companies provide access to servicing their needs. Our goal is to get our customers what they need, when they need it, and ONLY in the amounts they want it.
3. Our Culture- The most important aspect of our business is our culture and the attitude our team possesses to get the job done and get it right for our customers. We work together as a collaborative team meaning our customers get better service and better quality and quick responses to their needs.
4. Our Customers- The barometer in which we evaluate our performance lies within our customers and their level of satisfaction, including their sales and profits. Click this link below to see a few of their testimonials.
You focus your energy into promoting your product. You depend on sales and can't afford to damage relationships with retail stores and distributors. Why let packaging (or lack thereof) limit your success?
Regardless of the shipping quantity you need, we've got you covered with multiple print mediums, cutting-edge printing technologies, creative packaging ideas and a huge range of custom packaging supplies, including wholesale packaging, point of purchase displays, retail ready packaging and custom designed boxes, that allow your unique brand to generate repeat sales!
Ashtonne Packaging opened its doors in 2007, in Ashland, Ohio, starting operations right before the "great recession". But rather than let circumstances dictate how we operate, we positioned ourselves to reduce costs, innovate operations, and squeeze results from every dollar, passing our ingenuity and value onto you and allowing your products to stand out from the competition!
We are lifelong experts in problem solving and developing creative, innovative, custom designed packaging, with experienced teams in product design packaging, retail and wholesale packaging, fulfillment, and transit packaging. Product packaging design, offering unique and innovative packaging ideas, including custom branding, is our expertise! But when it comes to deadlines and profits, expertise is not enough. It's about treating you like our only customer, offering personalized attention with "one-stop shopping" that allows for improved packaging efficiencies, innovative packaging solutions, including custom boxes, custom packaging supplies, point of purchase displays, retail and shelf ready packaging, and wholesale packaging that advertises your brand, and the ability to evolve with your new, large or small business.
Call us at 877-522-6937 or contact us to see how we can help, and to learn more about our service areas:
Packaging Supplies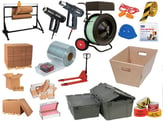 Custom Designed Retail and Wholesale Packaging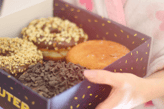 Fulfillment, Distribution and Inventory Management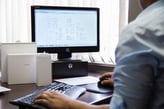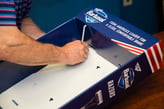 Printed and Custom Designed Boxes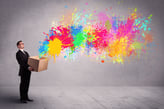 Retail and Shelf Ready Packaging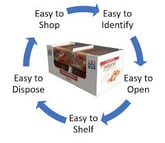 Point of Purchase Displays