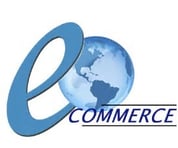 eCommerce is changing the way we do business today and it's important we understand the essentials to get it right, the first time, and focus on the growing business to consumer sales (b2c)
As more consumers shift from in-store shopping to the eCommerce marketplace, especially under today's conditions, with Amazon leading the surge, the packaging continues to evolve, especially toward less waste and fillers and better recyclability. But one thing that never changes is the need for customer satisfaction. Industries must continue to rethink their approach, especially when it comes to packaging, allowing their brands to stand out, generating repeat sales and increased revenue.
What's the Packaging Difference?
When shopping for products off the shelf, with retail and shelf ready packaging, the consumer doesn't always know what they're looking for, so they can find themselves tempted by the products themselves. While targeted packaging can help differentiate a product's value and purpose–do I need a "serious," heavy-duty battery for the smoke detector or a budget one for my kid's annoying new toy?–the product very much stands on its own, fully or partially displayed.
| | |
| --- | --- |
| | Off-the-shelf packaging, then, can be much more generic than direct-to-consumer packaging because its purpose is to get the products to the store safely, where they will be displayed. Returns on these products are easier to deal with as well as they can be taken directly back to the store. |
| | |
| --- | --- |
| | But in B2C direct, packaging takes center stage as the consumer opens in anticipation of the contents inside–contents they have already reviewed, chosen, and purchased. A blunder in packaging could lead to a disappointed consumer. Make sure your packaging is designed to travel through the supply chain easily and on time. |
---

Direct-to-consumer packaging must excel in graphics, fillers, ease of opening, and material quality. Rather than sitting in a cart with other items grabbed from the shelf, the direct-to-consumer product often arrives on the doorstep alone as a special guest of honor. Your excited consumer may open the product in front of others, showing off the packaging as well. A positive unboxing event, full of the right colors, textures, and personal touches, ease of opening and good quality overall, leads to word of mouth and repeat business. The package should scream "open me" as the consumer has a "dramatic moment of reveal" and shares this experience with family and friends.
If you are ready to make a decision now and need immediate assistance, even if advice on a current project, complete the simple form below and hit "submit" and we will respond quickly!
Making the Shift
Transitioning to eCommerce should be an exciting development, not a burden, to your company. Aim to disrupt, not just keep up with, your current industry with packaging that exceeds your consumers' expectations and leads them back to "buy again."
Just about any packaging company can come up with off-the-shelf solutions–it's been the model for decades. But for direct-to-consumer packaging, finding the right supplier, a packaging partner, is key. You need an expert who understands the dynamics and critical differences of B2C business. You need a supplier that has experience in designing BC sales and takes the time to understand you goals and the differences between retail and B2C sales; one that understands speed to market and familiarity with the distribution and logistical channels is critical. You need a packaging partner who can provide eCommerce packaging solutions and has expertise in that area and has testimonials to support their efforts.
What concerns do you have about transitioning from off-the-shelf to direct-to-consumer product delivery? Click here to see how Smilo Baby Products changed the world and what they thought of our work! Allow a packaging company near me to take the burden off your schedule and allow you to focus your efforts on your core competencies, and not packaging. Work with an innovative partner who will address your questions and provide unique and creative packaging solutions, based on your budget, design and consumer experience requirements, to jump start your sales and ensure your success!
To make the most of your direct-to-consumer sales, explore what it means to create an unboxing experience, and then contact us to start a conversation. Realize the eCommerce essentials for business to consumer sales and do something about it today! And if you are ready for us to help, we are ready for you, so go ahead and schedule a brief meeting with us NOW!