Dan Schlitt President Ashtonne Packaging
May 2, 2019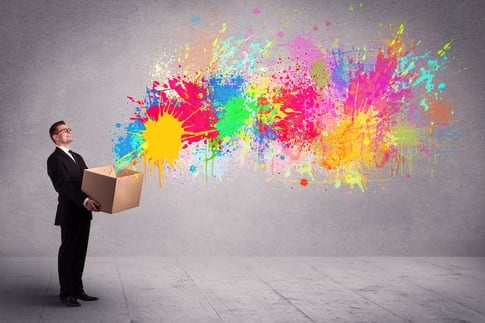 Every business owner, large or small business, is trying to find cost effective ways to grow sales revenue and increase bottom line profits. But how do you do that? Hire more sales reps? Offer a discount? Advertise on the internet? These are some ways that many people consider. However, those strategies can cost a lot and may not always achieve the desired results. Sales reps don't always pay for themselves immediately. Even the best ones will take a few years to cover the risk of hiring them. Discounts and promotions cut into your margin. Will the discounts increase top line sales? Also, how do we really know if a potential customer is reading the message anywhere on the internet? There are many unknowns, all of which are very costly, and this is all very stressful for a small business owner, and probably even more so for a company considering a possible start-up!
One way to increase sales is to increase repeat sales to current customers. Some questions to consider:
* Does your current customer know who they are buying from?
* Are they buying other products you are capable of selling?
* Do they have a connection to your brand and your company that is memorable?
* What are you doing to help them make that connection?
Craig Berman, a writer for the Houston Chronicle wrote an article called "The Effect of Brand Awareness on Consumer Buying Behavior" . Here is an excerpt from this article. Click on this link to read the entire article. "Brand awareness is a key component of marketing efforts, as harried consumers overwhelmed by the amount of commercial messaging they see or hear use mental shortcuts to make their decision. Imprinting in their minds what your brand is and what it stands for can increase sales, particularly in areas where few obvious differences are apparent among competitors."
The world is a very hectic and busy place, full of distractions and things that detract from the messages you are sending to your customers. However, there are ways to cut through all the distractions. One way is to ship your products in custom branded packaging. The customer will notice right away that the product packaging is from your company and you get to choose the message they read on the package. That is powerful. A simple decision to print your logo and a message on your packaging can make a significant difference. Is it costly to print your logo on a box? If you follow the traditional process, yes it can be. You would need to invest in a print plate, which is several hundred dollars at a minimum. Additionally, you will have to order larger quantities of boxes to get a reasonable box price. Of course, more boxes can tie up space, as well as cash. However, there are alternatives to the traditional process and improved packaging efficiencies.
Ashtonne Packaging has invested in print technology that would allow customers to buy small quantities of stock size boxes that are custom printed 1 color. There is no print plate charge; only a slight up charge to print the stock box. That being said, the box price is very reasonable and the minimum order quantity is 100 boxes. Problem solved as you now have custom logo packaging that took plain cardboard boxes, or wholesale shipping boxes, into custom cardboard boxes!!
Would you like to increase brand awareness and influence repeat buying behavior? Would your company benefit from improved packaging efficiencies? Is it possible custom designed packaging from a packaging partner can get your company the brand experience you need? If you are ready to make that change now, schedule a meeting with us and let's get this going! Start your brand experience NOW with custom printed boxes and have your unique product stand out from the crowd!
You can call us at 877- 522-6937; or click on the link to contact Ashtonne Packaging and ask us about our new "Printed Stock Box Program".