Printed stock boxes can help your brand and eliminate the need for excessive stock boxes on your floor.
Below is what we currently inventory on our floor in bundles of 25. If you don't find what you need, let us know and we'll put it there:
12 x 12 x 12 Kraft and White
10 x 10 x10 Kraft and White
12 x 12 x 6 Kraft and White
8 x 8 x8 Kraft and White
6 x 6 x6 Kraft and White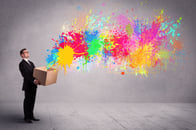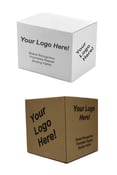 Unlike bigger national packaging supply or box companies, we collaborate with you to choose the right amount of products and quantities on your floor, and ONLY when you need them! Please call us at 877-522-6937 or visit our printed stock boxes page for a complete list of details.
Our current AUTOMATED buying site is in process of being renovated, but click here and you will be directed to our company!