Bill Madl Ashtonne Packaging
October 19th, 2019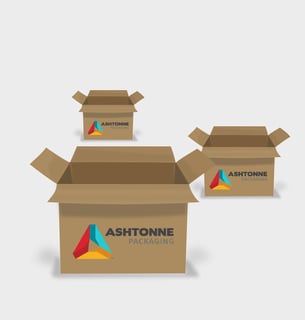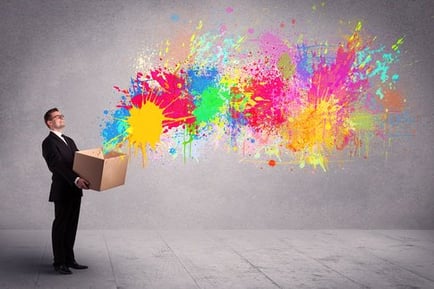 CUSTOM CARDBOARD BOXES CAN INCREASE SALES AND ROI
Every small business owner is trying to find cost effective ways to grow their business, or at least increase their ROI. At Ashtonne Packaging, we offer all types of custom boxes, including custom cardboard boxes, custom shipping boxes, and other unique product custom solutions designed to accomplish that. We take the time to understand your specific business requirements and then work together to develop product solutions that will positively impact your business.
Starting with custom cardboard boxes, or as others in the industry might say, corrugated containers, or corrugated packaging, or wholesale boxes, or wholesale shipping boxes, or custom shipping boxes or custom boxes or packaging boxes....whatever the verbiage used, know that custom designed packaging solutions that improve sales and margins are the goal of what we design.
Ashtonne Packaging, or any packaging partner, or as you might say, a local packaging company near me, should understand that the best way to increase sales is to generate repeat sales to current customers by offering a branded product that is unique and provides value for the consumer. Knowing that custom boxes can come in all shapes, sizes, and graphics, some questions are needed to be asked if you are starting with custom cardboard boxes to provide that value you need:
* Is the current custom box I use for my product packaging a good design considering the entire supply chain it must travel through?
* Do I need a fancy printed custom cardboard box with logo, or a branded custom box, or can my product be packed and shipped and protected without one?
* Is the design cost-effective and does it allow you to compete in the markets you service, including eCommerce?
* Do I have claims or damage when my products get to the consumer from anywhere along the supply chain?
* Does my custom designed cardboard box look good against the competition?
* Is it recyclable and sustainable with focus on reducing waste?
* Will consumers have a connection to your brand and your company that is memorable, especially if utilizing the internet and eCommerce?
* If not, how can we change that custom box into a custom designed product packaging that will help them make that connection?
Custom cardboard boxes will do the job if the thought process behind that custom designed packaging is to ensure that your product is protected and that a sale is generated that will repeat. It's not everyday that wholesale shipping boxes, designed to pack and ship your product, will allow your product to stand out in the retail markets. However, wholesale boxes, although not considered premium packaging by their looks alone, do their job, providing packaging solutions that keep your sales growing and repeat customers looking for your brand! If selling online, eCommerce packaging solutions are a must to consider from your packaging partner!
Custom cardboard boxes can provide improved packaging efficiencies too! Ease of putting into a container and packaging, box closure with tape or glue, and shipping/handling/ease of opening/disposable are all part of what a custom designed cardboard box can do for you! Make it a point that your packaging partner shows you all the available options to take cost out of your custom product designed packaging. Note some key industries Ashtonne is currently partnering with and helping improve sales and ROI:
Another thought to share with you is what Ashtonne Packaging has done to improve the custom cardboard box and make it into an even more viable corrugated container. They have invested in print technology for plain brown boxes that transform them into branded custom cardboard boxes. This technology also allows customers to buy small quantities of stock size boxes and have them custom printed 1 color. There is no print plate charge; only a slight up charge to print the stock box. That being said, the box price is very reasonable and the minimum order quantity is 100 boxes. Problem solved! You now have a custom cardboard box!
So, the question is, would you like to increase brand awareness and influence repeat buying behavior with a custom cardboard box, corrugated packaging container, or whatever we want to call your wholesale shipping box? Or do you need custom designed POP displays or eCommerce packaging solutions? If you are a new or start-up business, or even an existing business launching a new product line, and need help, don't waste a minute more and click below to schedule a meeting with us!
If you aren't ready to make that change yet, may I suggest your follow us and get our eNewsletter to stay informed of industry happenings, cost-saving ideas, and everyday "tidbits"!
877- 522-6937; or click on the link to contact Ashtonne Packaging and ask us about our new "Printed Stock Box Program".