From custom razors to gluten-free dinner kits to boxes of toys for yuppie dogs, direct-to-consumer subscription products are a boon to companies targeting hipster shoppers. Millennials love spending money on experiences, and opening a quirky package on the kitchen counter is part of the perks of shopping online. But the unboxing experience shouldn't be limited to hipsters.

Consumers are more than 50% likely to make a repeat purchase from an E-commerce site if their first experience was a good one, and unboxing the product is a major part of that experience–regardless of the target market. Judging a product by its cover is simply human nature. That first impression can include the feel of the box on the doorstep, the color and texture of the packaging inside, and the ease of getting to the product. Unboxing builds an immediate emotional connection to the process of ordering and receiving the product, making the next order all that more natural to place.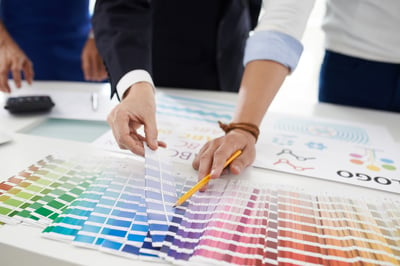 Your Personal Touch
When you design an intentional unboxing experience, you create opportunities to differentiate your product from others. How do you underscore your product's branding? Do you integrate your name and logo not only on the outside of the box, but the packaging inside? How do you connect to your consumer with color? Is the packaging inviting and easy to open while, of course, offering the best in product protection?
Anything that arrives in a box has to be, well, unboxed. So no matter what you sell, you should make the most of the opportunity to connect to your consumer right in their own home. (Hand-signed thank-you notes? They work!) Creative packaging need not be limited to monthly beard tonics or bourbon glasses. Free your products of the same old brown box and watch your customers respond.
Clothing

Shoes

Electronics

Pet supplies

Health and beauty

Books

Housewares

Tools

Sporting equipment
Get Help From a Packaging Expert
When it comes to your product, you're the expert! You've invested too much time, money, and heart for it to get lost in a forgettable unboxing experience. Packaging companies like Ashtonne have worked with a number of direct-to-consumer brands to design stand-out packaging solutions that help build a loyal customer base. See what our customers say about our products and services and you decide! Contact us today to see how we can make your brand stand out and your product pop!