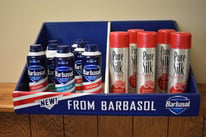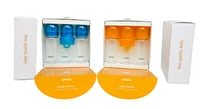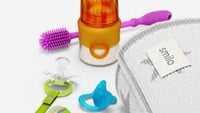 E-commerce is utilizing the internet to market and sell your goods and services. It eliminates the touch points between the retailer and the consumer, making creative, custom-designed packaging an essential ingredient to success.The growth has been dramatic year over year and Ashtonne Packaging is on the leading edge of developing unique and custom designed packaging for those companies looking to add a product utilizing e-commerce or start up a new business there. Call 877-522-6937 for a free consultation or schedule a meeting for a more personal touch to get your ecommerce program going!
At Ashtonne Packaging, our philosophy is providing unique, cost-saving and custom designed packaging solutions for our customers that are environmentally friendly, sustainable and help your brand stand out in the crowd, including having your customers experience a moment of reveal and a memorable unboxing experience! A dazzling moment of reveal is what you want your customers to experience and be able to share with their family and friends too! You want a custom designed package that arrives on the doorstep and screams "open me". Consumers are more than 50% likely to purchase from the same E-commerce site if that experience was a good one. In one of Ashtonne Packaging's recent blogs, you can read about the 5 tips to make that happen.
"The Ashtonne Packaging team has been instrumental in our business. The Ashtonne Team was able to work with our design team seamlessly from creating final drawings, artwork and material selection, through production. We have continued to rely on them for other print and packaging needs".
Josh Wiesman, Co-Founder and CEO
Smilo