Printed stock boxes can help your brand identity and amplify your brand marketing. Brand recognition promotes repeat buying habits!
Below are the stock sizes on hand for this program. They are sold in minimum lots of 100. If you have other sizes you are interested in, please let us know.
12 x 12 x 12 Kraft and White
10 x 10 x 10 Kraft and White
12 x 12 x 6 Kraft and White
8 x 8 x 8 Kraft and White
6 x 6 x 6 Kraft and White
From this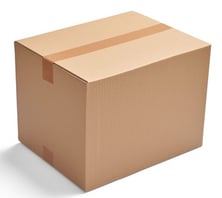 To this!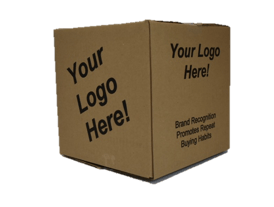 Note that this list of sizes will be updated from time to time, so please check back for updates.
If you would like to talk about this program or place an order, please call us at 877-522-6937, or
with a member of our team. You can also visit our printed stock boxes page for a complete list of details.